Dr. Ginger Breedlove PhD, CNM, FACNM, FAAN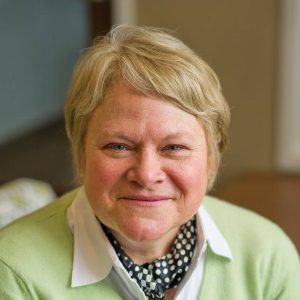 In 2016 Dr. Breedlove Ph.D., CNM, FACNM, FAAN founded March for Moms and currently serves as the organization's President. This rapidly growing non-profit, multi-stakeholder coalition shares an urgency to improve the health of mothers and babies in the U.S. In 2017 Dr. Breedlove formed Grow Midwives, LLC a consulting firm dedicated to promoting team-based models of maternity care in the U.S. Dr. Breedlove also is a past-president of the American College of Nurse-Midwives and was as a university professor for graduate midwifery education for 17 years. She co-founded the first free-standing birthing center in Kansas, the first collaborative Midwife service in Greater Kansas City, and is co-recipient of first Irving B. Harris national book award, The Community-Based Doula: Supporting families before, during and after childbirth. She is the author of numerous peer-reviewed journal articles and chapter texts and is a noted national speaker on maternal health.
K. Michelle Doyle, MSN, CNM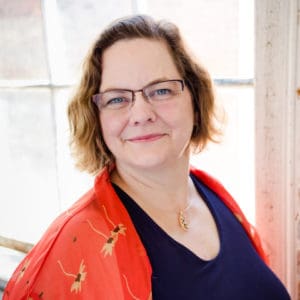 Called to midwifery as a small child, Michelle has worked in women's health four decades. In Los Angeles, she was a midwife assistant, childbirth educator, labor and delivery nurse, and perinatal bereavement counselor. She became a Certified Nurse Midwife (CNM) and a NY Licensed Midwife (LM) in 1999. Since 1999, she has worked with multitudes of women and caught well over 1200 babies. After ten years of being employed by medical practices and attending births in Rensselaer County hospitals, Michelle started her own midwifery practice. Established in 2009, Local Care Midwifery was the first Capital District practice to offer home birth services with a licensed midwife. Through LCM, Michelle continues to answer her call to midwifery by providing quality women's health care and loving, attentive care for birthing families.
Libby Rosen, PhD, RN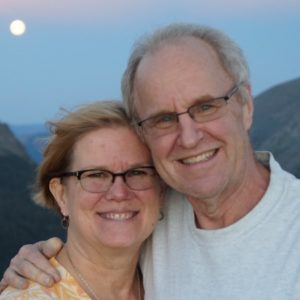 Libby Averill Rosen, PhD, RN, IBCLC has been a mother/baby nurse since 1974. She has worked in all areas of obstetrical nursing including labor and delivery, nursery, postpartum, NICU, and has taught childbirth and parenting classes and done home visiting for new families. She has facilitated a pregnancy and infant loss support group for 30 years for Northeast Kansas. She has presented locally, regionally and nationally on many topics related to maternal and infant health. In addition, she was instrumental in starting the first Birthing Center in Kansas in 1980, and the first free walk in breastfeeding and follow up clinic in Kansas at Stormont-Vail Health in 1996. She is lucky to have a job that she loves and the opportunity to work with families in their journey of parenthood. She continues to teach new families in community classes along with her students at Baker University School of Nursing where she is a full Professor. She has been married to her soul mate Eric since 1973 and has four sons, their partners, a daughter in heaven, and seven grandchildren who bless her everyday with their lives.
Ashley Seematter, BSN, RN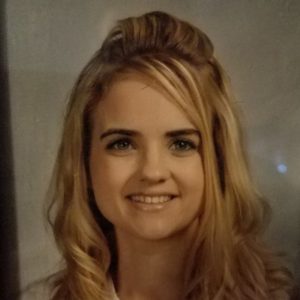 My name is Ashley Seematter and I was born and raised in rural Kansas. I am married with two children, whom are my guiding lights for teaching and advocating for patients in my nursing career. I knew from a very young age that I wanted to become a nurse and care for women during the labor and birth of their babies. I starting working on a labor and delivery unit at a local hospital in 2009. Being a young woman, new to my nursing career, I did not realize the impact one person could have on another's journey thru pregnancy, birth, and the postpartum time. The ability to touch so many lives reinforces the need to advocate for my patients and provide them with as many tools to be successful in their own journey. I am currently working on my Masters in Nursing Education, work full time as a nurse educator, and work part time on the same labor and delivery unit. I also teach breastfeeding classes offered to the community and in training staff who are new to the labor and delivery unit at my facility. The opportunity to contribute to a book that could impact the experiences and outcomes of so many families is such an honor and a privilege.
Jamie Zahlaway Belsito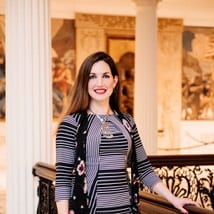 Jamie is a subject matter expert in maternal mental health policies at both the state and federal level. She is a Commissioner on the Ellen Story Special Commission on Postpartum Depression for the Commonwealth of Massachusetts and the former Advocacy Chair for the National Coalition for Maternal Mental Health. Jamie led a grassroots movement engaging Moms and families across the United States, bringing the voice of those effected by maternal mental health complications, to help pass the the Bringing Postpartum Depression Out of theShadows Act in 2016, the first-ever federal legislation addressing maternal mental health. Jamie graduated from Salem State College and is on the Board of Trustees for Salem State University.
Katya Simon, MS, CNM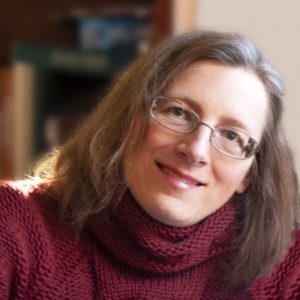 Katya Simon, a midwife working within an hour's drive of our nation's Capital, exemplifies the changing landscape of the American urban society. She is a first generation immigrant who provides care for a diverse population of women in three languages – English, Russian, and Spanish. Katya has been serving women since 2004, spurred into the profession in the aftermath of a difficult pregnancy and postpartum. As a doula in New York City, Katya observed postpartum experiences of hundreds of women, gaining an appreciation for the challenges that first-time mothers face, and learning what approaches alleviate the hardships. After moving to greater DC, Katya studied at the Johns Hopkins School of Nursing. As a new nursing graduate, she was honored to provide obstetric care to some of the most medically complicated women in Johns Hopkins Hospital, learning to place their humanity ahead of their list of diagnoses. She also worked at a free-standing birth center Special Beginnings, assisting midwives as they guided low-risk women into beautiful natural births. Inspired to pursue midwifery at Frontier Nursing University, Katya was swept into research, publishing in the Journal of Midwifery and Women's Health, reviewing papers, and giving talks. Katya is honored to collaborate on a chapter on unexpected outcomes with the main author, Ginger Breedlove. Katya trusts that their combined insight into how women react when things are going according to their plan (or anyone's plan, for that matter) will help families work towards acceptance and happiness.
Ravae Sinclair, JD, CD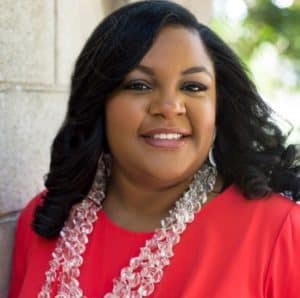 Ravae has been dedicated to helping families through her work at Doula Plus as a birth doula, postpartum doula, lactation counselor and placenta encapsulator. With more than 17 years of experience as a doula and three years as a Lamaze certified childbirth educator, Ravae has supported more than 560 families as they birth and nurture their babies. She currently sits on the board of DONA International which is an organization that educates and certifies doulas.
Before becoming a doula, Ravae received a Political Science degree from University of Wisconsin and a law degree from Marquette University Law School and spent her early professional life working as a Public Defender at the Milwaukee Trial Office (Wisconsin). She lives outside of Miami, FL with the love her life, Othello, and his newly transplanted kidney.
Alexandria Montgomery, DNP, CNM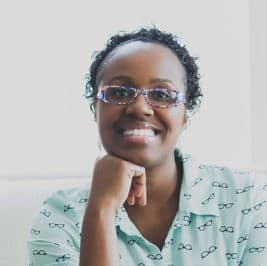 Dr. Alexandria Montgomery DNP, CNM, WHNP-c was born in Lima, OH but spent most of her life in Germany, where she met and married Jerry Montgomery, and raised four children. Alexandria became a nurse-midwife in 2009 after graduating from Shenandoah University. She has dedicated her career to women's health by first graduating from Vanderbilt University and becoming a women's health nurse practitioner. Giving birth in Germany with midwives sparked her fire of the midwifery call. Integrating part of the European model of midwifery has driven Alexandria's own midwifery practice. Alexandria has experience in rural community, birth center, and large health care systems, she also maintains her faculty position with Fayetteville State University, where she has helped train future nurses for the past six years.
Personal experience with a midwife led certified nurse-midwife Alexandria Montgomery to pursue the field. "I had all four of my children with a midwife in Europe," Alexandria shared. "I wanted to bring that same model of care to women in the United States. "With my midwives in Europe, I received a level of care that is not always the standard in the United States," she continued. "My providers offered not only prenatal care, but gynecologic care for women throughout life, always with a focus on prevention and wellness. And, their care extended beyond medicine to include emotional support. Now, I am proud to deliver that to my clients as well."
Outside of work, Alexandria enjoys spending time with her husband, as well as and their two sons and two daughters. "We love spending time together," she said. "You'll often find us playing games. And, we have done our share of traveling. One of our biggest memories is a family road trip from Tennessee to Fairbanks, Alaska!"
Judie Wika, MSN, CNM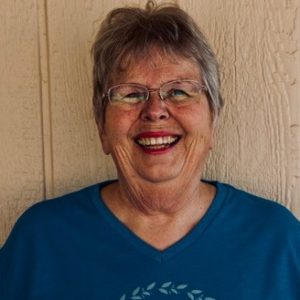 I have been a Certified Nurse Midwife for over 40 years. During that time, my professional career has taken me down many roads. Each road brought me to some aspect of caring for women and families. I began my career in the Army Nurse Corps in labor and delivery. It was a time when women had no say in birth, many times were put to sleep and woke up a day or so later and wondered what had happened. Fathers were "germ carriers" so they were not allowed in the labor areas sent to waiting rooms to await the birth of their baby.. I was young and naive, didn't know much about "birthin babies" but I had a sense that this wasn't right. I was in the right place at the right time, learned about midwifery and applied and was admitted to the University of Kentucky. As I reflect on the early years of my career, I was always concerned about the fathers. I thought it was so unfair that the birth experience was as taken from them as it was for drugged mothers. I became a "natural childbirth " educator and used that platform to educate families and empower fathers to know their right to being part of the experience. The postpartum role of dads was largely dismissed for many years as the focus was on mom and the newborn. I am honored to have been asked to co-write this important chapter giving fathers hints and techniques to not only help and support the new mother and baby but to find ways to enhance the experience for themselves at the same time. Fathers are as important to the new baby as mothers and when both parents are knowledgeable on the challenges of the first weeks, the family transition is smoother for all.
Megan Arbour, PhD, CNM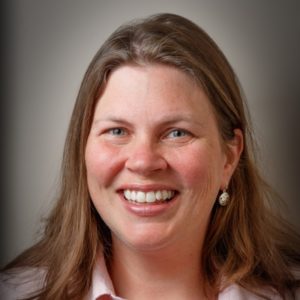 Dr. Megan Arbour is a Fellow of the ACNM, and an associate professor at Frontier Nursing University. She is the former ACNM sleep and safety taskforce chair, the current chair of the ACNM Committee for the Advancement of Midwifery Education under the Division of the Advancement of Midwifery, and has been involved in the development of numerous position statements related to midwifery education, as well as sleep and safety of midwives. She is passionate about teaching graduate nursing and midwifery students, increasing the maternity care workforce using a midwifery model of care. She has presented and published extensively on topics related to innovation in midwifery and graduate nursing education, as well as clinical topics for midwives including sleep deprivation. Megan acknowledges that the postpartum period is one of the most challenging times, and is one in which women feel like they are the least supported. She is passionate about improving the postpartum care of women and families. Megan was supported by her husband and mother after the birth of her 3 children, but even so, and even as a midwife, there were things for which she was unprepared.
Richard B. Vaughn, ESQ.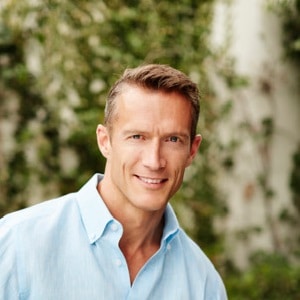 Richard Vaughn is a parent via surrogacy and egg donation and is the founding principal of International Fertility Law Group, a law practice focused exclusively on assisted reproductive technologies (ART). He also Chaired the American Bar Association ART Committee from 2013-2018, developing education for ART attorneys, model legislation for governance of U.S. ART providers, and guidelines for international surrogacy, parentage and citizenship rights. He contributes his time, expertise and leadership abilities in supporting ART advocacy organizations, including ASRM, and the Family Equality Council. He has presented at numerous legal and family-building conferences around the world, on television and radio shows, and in addition to a published book on developing an ART law practice, he has been published in numerous professional journals.
Kelly Fritz, MSN, CNM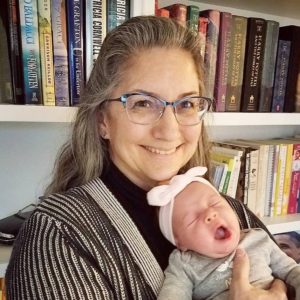 I grew up loving moms, babies and birth, with our horses and dogs and our neighbors' farm animals. I began caring for human moms and babies in 1985, as a nurse working in Postpartum and Well-Baby Nursery. I loved it and wanted to learn more! I became a childbirth educator and helped in our Labor & Delivery unit and with the growers/feeders in our Intensive Care Nursery.
After my first child was born (and I knew every word to every Mr. Rogers song!), I started working on my Master's in Nursing, to become a Clinical Nurse Specialist in 1994. During those studies, I had two more children. Focusing on Women's Health and Community Health, I believed that Women's Health is best served in a wellness focused setting and began working in a freestanding birth center with nurse-midwives, where I found my calling.
When my local university started a Nurse-Midwifery Education program, I joined the second class. I became a Certified Nurse-Midwife in 2002, incorporating all the knowledge and skills of a nurse and educator with midwifery. I love the relationships, education and support that midwives have with their clients. The birth of a baby is amazing, and the birth of a mother is even more amazing.
Having been fortunate to have been well supported by my own mother and family, along with amazing mentors, and knowing the value of support and education during pregnancy, birth and postpartum, I simply want to pay it forward to the next generation of moms and midwives. And, I just became a first-time grandma!
Susan Cohen, MSN, CNM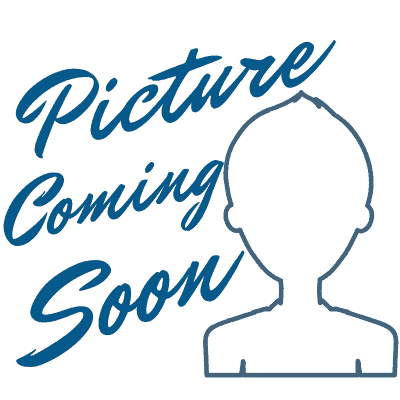 Susan Murphy Cohen became a nurse in 1980 and a certified nurse midwife in 2003.
For the past 35+ years, she has been a caring advocate for women across many disciplines, including women's cancer, fertility, menopausal transition and birth work.
She is currently working as an advanced practice nurse specializing in women's cancer in Jupiter, FL.
She is a member of ACNM, North American Menopause Society and the International Society for Sexual Medicine.
Susan is mother to three daughters and a grandma to four beautiful babies.
She is honored to be invited to share accumulated wisdom and insight in the service of women during the first six weeks after birth.
Casey Cattell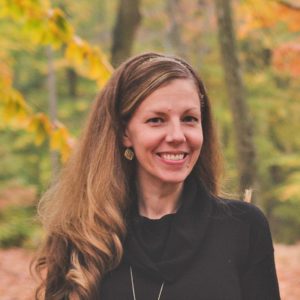 In 2015, Casey Cattell not only became a first-time mother, but she also became one of the 50,000 new faces added to the maternal health crisis in the United States that year. Prior to her son's birth, she worked as a biotech scientist for two Fortune 500 companies, but her personal tragedy and the challenging recovery led her to patient advocacy. As a writer and speaker, Casey passionately shares her experience to raise public awareness of maternal health issues and illuminate the long-lasting effects from surviving a maternal near-miss. She is an Ambassador with Heroes For Moms (link: www.heroesformoms.com), a national organization focused on saving the lives of mothers through blood drives and advocacy, and serves as co-coordinator for the peer-to-peer support group, Maternal Near-Miss Survivors (link: www.facebook.com/groups/maternalnearmiss). Casey also blogs about her near-misses and the aftermath at The Heart Of Home (link: www.theheartofhome.net).
Amber Price, DNP, CNM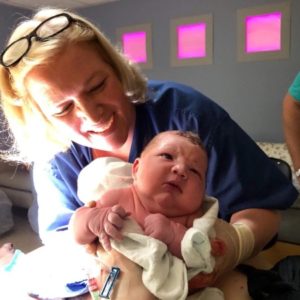 Dr. Price was a cofounder of a freestanding Birth Center that was part of a state pilot project to reduce maternal and infant mortality in rural areas. She then joined the faculty of the Medical College of Virginia in Richmond as Director of Midwifery. In 2015, Dr. Price assumed a lead position as Administrator and Vice President of a Women's Hospital, developing a collaborative and autonomous hospitalist midwifery service.
Dr. Price has published numerous articles, as well as several book chapters. She is a frequent speaker on Respectful Maternity Care and change leadership in maternal health. She is the leading national expert in the use of electrohysterography for the intrapartum monitoring of obese patients. Her passion and expertise surrounding RMC, consent, and her unique perspective as a practicing nurse-midwife and a hospital administrator make her an expert on the patient experience for women of childbearing age. In 2017, she won the Monarch Award for Innovative Practice in Nursing from Old Dominion University.
Dr. Price received her Executive Doctorate in Nursing from The Johns Hopkins University, with a research focus on Respectful Maternity Care. She was nominated for Birth Advocate of the Year in 2015, and Global Maternal Health Visionary in 2018. Dr. Price currently serves as Chief Operating Officer of a Women's and Children's Hospital in Nashville, and works within her corporation and with ACNM to improve outcomes for women and children, and to increase access to respectful woman-centered care for all patients.
Lesley Rathbun, MSN, CNM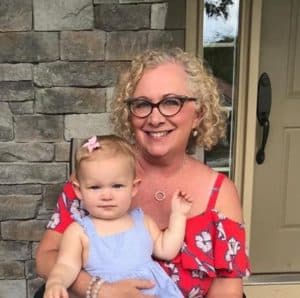 Lesley Rathbun is dual certified as a Family Nurse Practitioner and Certified Nurse Midwife. She is the owner and director of Charleston Birth Place a freestanding birth center in SC. Charleston Birth Place has been in business since 2008 and has had over 3000 births. Ms. Rathbun graduated in 2004 from Case Western Reserve University in Cleveland, Ohio with a Masters Degree in Nursing. Prior to becoming a midwife she worked as an RN in all areas of women's health including labor & delivery, neonatal intensive care, childbirth education, surgical assistant, outpatient OB/GYN clinic, and birth centers. Ms. Rathbun is a member of the American College of Nurse Midwives, The American Association of Birth Centers, The Midwife Alliance of North America, and served on many state board and committees regarding maternity care and women's health.
In addition to owning her birth center, being two-time past President of the American Association of Birth Centers, she is also a senior consultant at Grow Midwives, a consulting business for the growth and sustainability of midwife practices both in hospitals and birth centers. Lesley's expertise and tireless advocacy for mothers and babies have shaped maternity care on Capital Hill too. She has educated legislators on both sides of the aisle about the role birth centers and midwives play in alleviating the health care provider shortage in the US, making legislation surrounding birth centers and midwives a bipartisan issue.
Lesley lives in the low-country of South Carolina. She has been married to Jeff for 35 years and is the mother of two adult children Chase and Lauren, and a dog mom to 3 French Bulldogs. To her delight Lauren and her husband James promoted Lesley to Grammy in July of 2018. Caring for her granddaughter Eleanor is her favorite past time.
Jen Averill, MSN, CNM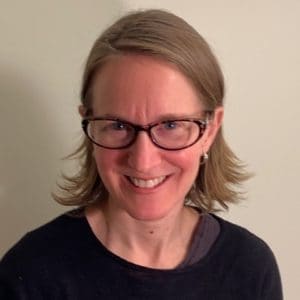 Jennifer Jo Averill Moffitt, RN, CNM, MSN, has been a nurse midwife since 2003, and a Mindfulness-Based Childbirth and Parenting (MBCP) teacher since 2014, and has attended more than 1000 births, as a doula and midwife. She works as the Perinatal Services Manager at a community health center in Worcester, MA, where she teaches MBCP and works to decrease health disparities. Jen has served on the ACNM Policies to Address Racism/Discrimination Task Force, and is a peer reviewer for the JMWH. Before becoming a midwife, Jen taught 8th grade in Mississippi and did Fulbright research in Kingston, Jamaica.